Date:March 3, 2023
Location: Cochrane Castle Golf Club
FREE REGISTRATION
Will you walk across hot coals for the Hospice?
One of our most popular challenges is back for 2023 – Firewalk!!
Overcome your nerves and defeat your fear. The only thing holding you back is YOU!
You will amaze yourself at what you can achieve when you put your mind to it. So why not have a go at the ultimate mind over matter challenge?
You will receive an information and safety briefing before you brave the embers.
*Please note that participants must be 16 years or older.
Venue: Cochrane Castle Golf Club
Approx Timings for the evening:
5:45 pm registration
6:00 pm mindfulness training session
7.30 pm Firewalk
What do you received?
A Hospice challenge T-Shirt
Certificate on completion
Sponsorship
Once you have registered, it is time to fundraise!

It costs £6,000 to keep the Hospice running each day, so every penny that you can raise is important.
You may never know exactly how your support will help but you can be assured that the impact your support will have on families from Renfrewshire and North Ayrshire who can benefit from the Hospice services at one of the most difficult and emotional times will be huge and ever so appreciated.
There are a few ways that you can raise sponsorship for Firewalk;
JustGiving
One of the easiest ways to raise sponsorship is to start your own JustGiving page for St Vincent's Hospice and share the link with your friends and family so they can sponsor you to complete the walk.
Click Here to create your own JustGiving page and select Fundraise For Us
Facebook Fundraisers
Facebook is also a great place to raise money, you just start the fundraiser and share it with your followers, simple as that!
Just make sure that you include Firewalk in the fundraiser title!
Click here to create your Facebook Fundraiser for St Vincent's Hospice.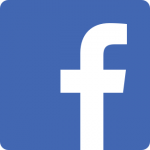 Cash Sponsorship
Or you can keep it classic and use our sponsorship form to collect cash donations.
If you have any questions at all please contact Events Lead, Lesley Campbell via email.